TAKE TIME TO MAKE A BREAKTHORUGH IN YOUR LIFE!
Maybe you are experiencing a stage in life where you struggle with resistance, are facing limitations that holds you back, not achieveing the appropriate work- life balance, or are feeling stressed out and tense.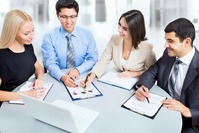 You have reached a point where you want to take action, meet everyday life with greater tranquility, alter your lifestyle, break unfortunate patterns and gain access to your resources, your vitality and creativity.

The essential feature is that there is something in your situation right NOW that you would like to do something about.
I aim to bring you a flexible and tailored coaching process with unconditional support, commitment, engagement and with an attitude and belief in that you have all the resources that you need within you.
«One of the key strengths in coaching is that the client has the answers and is the only expert in his/ her own life»
You meet with a professional Coach who respects you, and invites you to a collaboration where you are responsible for the content, your goals and your results. I am responsible for the process, the structure, the choice of methods, making sure to provide you with the appropriate impulses and practical tools to help you break down your goals into doable steps.
I guarantee full confidentiality and a presence with no agenda.

Coaching is NOT:
Therapy, psychotherapy / analysis
Counselling / Someone you come to for advice
Book yourself in for your free consultation session. This session will give you a taste of what coaching is like with me, if it may be something you can benefit from and if we're good fit. You can ask all the questions you have about coaching, my methods and how I may contribute in your own «breakthrough».
What is a breakthrough in coaching?
It's like an "aha-moment" where you get new insight in your life, your situation, your behavior, your strategy......These moments release your resources and potential which again may help you to move forward in a new way.